This section of road is one of the great thrills of southern Utah.
You drive from Calf Creek towards Boulder.
After coming around a corner and climbing some you are surprised to find yourself
driving a road built on the crest of the slickrock.
Either side of you, the canyons drop a thousand feet down.
It only lasts a few blocks but it is a thrill and a lot of fun.




Hogsback road from the air.


Bur Trail road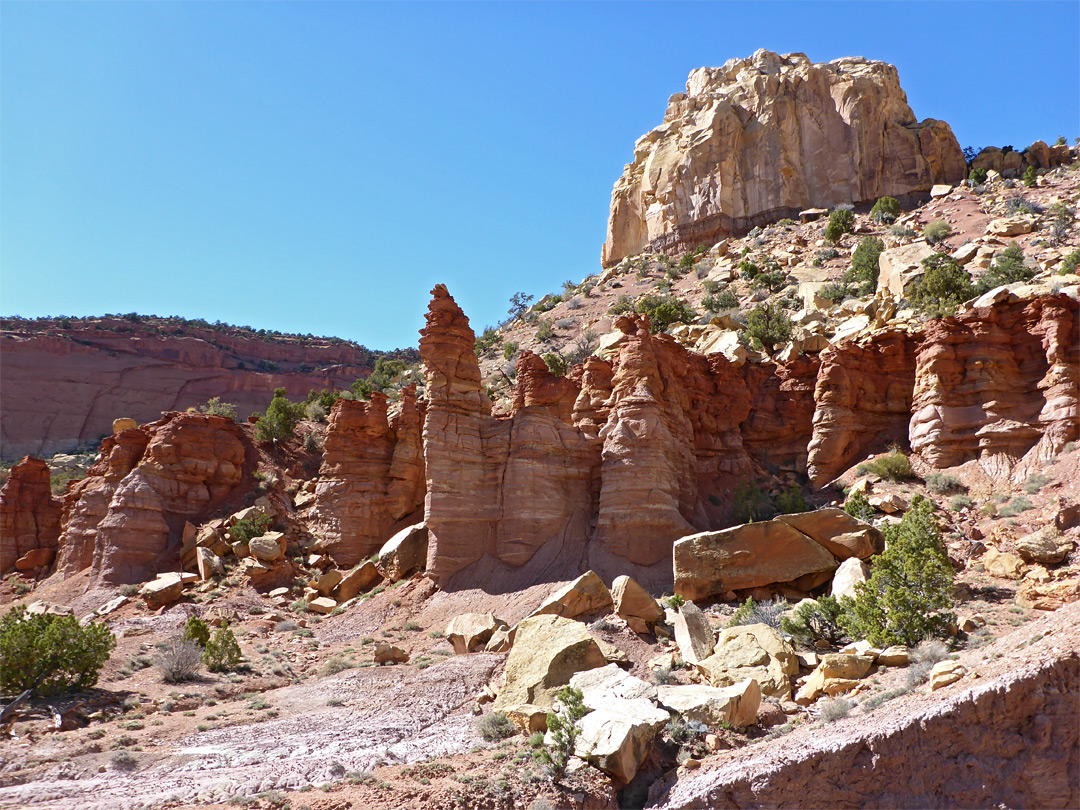 The Burr Trail, as it crosses The Gulch

Grand Staircase-Escalante National Monument > The East > The Burr Trail



Photos of Narrow Roads
Comment from: gehi6
"Oh, I loved loved loved this entry.
Cause I grew up with some of the world's most narrow roads, across Hog's Back.
(wide as a hog's back, deep canyons on each side)
Hell's backbone, road where two canyons meet, mile high in the sky, scared me to death!,
Burr Trail, switchbacks all down the side of a cliff, have we got to go down that!
Southern Utah Canyon country.
I have to give my sister this link! Gerry
http://journals.aol.com/gehi6/daughters-of-the-shadow-men/ "